Hidden Infinite Trefoil Knot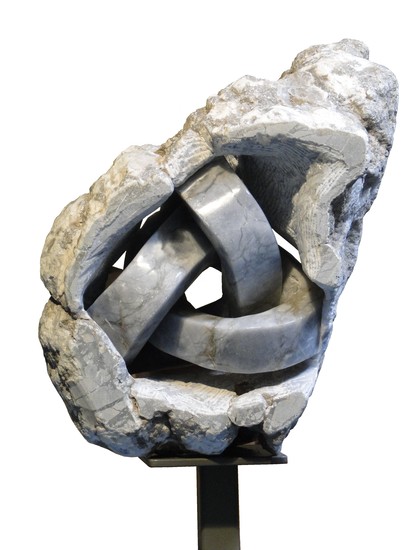 57 x 53 x 48 cm, © 2009, price on request
Three-dimensional | Sculpture | Stone
In the search for complex geometries secretly hidden in stone, sometimes a form made gives new possibilities for further works . This Trefoil is open on the front and the back. After this Trefoil was made there came possibilities for connecting Trefoils. Eventually in all the works Karel Made a clear line of development can be seen, there is a logical order, in discoveries.