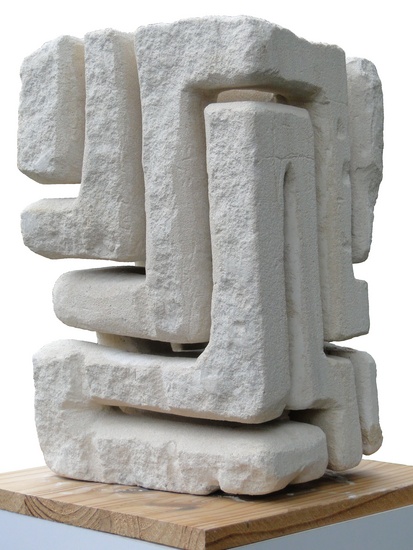 41 x 27 x 27 cm, © 2007, price on request
Three-dimensional | Sculpture | Stone
A quest for the extreme limits of the possibilities in stone. The Ribbon does not run all the way through, but has a beginning and an end to the top of the image. "Connoisseurs" compared this sculpture with Maya Art. The Ribbon that goes around, is holding a ball at the top caught.