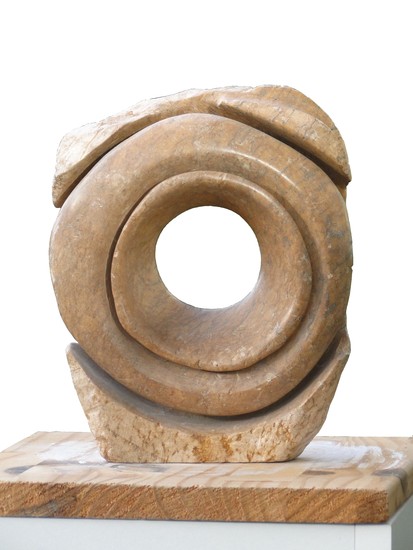 20 x 18 x 8 cm, © 2003, not for sale
Three-dimensional | Sculpture | Stone
What makes this sculpture particular, is that the strong contrast between smooth and rough material gives the illusion that it is composed from multiple blocks. That is not the case. All Karel's works are always formed within one stone.