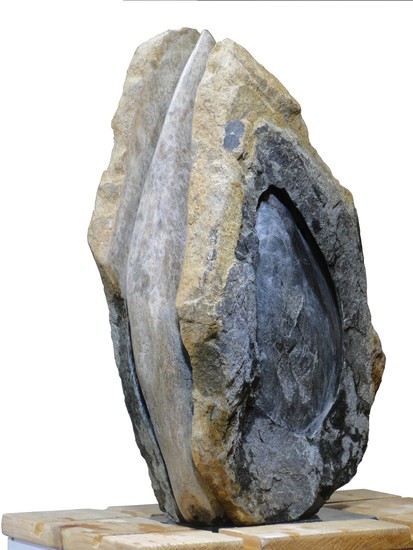 40 x 0 cm, © 2004, not for sale
Three-dimensional | Sculpture | Stone
Opal stone or Spring Stone has the difficulty that it contains a black hard core surrounded with a softer brownish material. Most sculptors take away the brownish material before they start sculpting. In Kalel's vision the carving proces takes place on the inside, which in this case is very complicated. The 3 layers are almost separated.