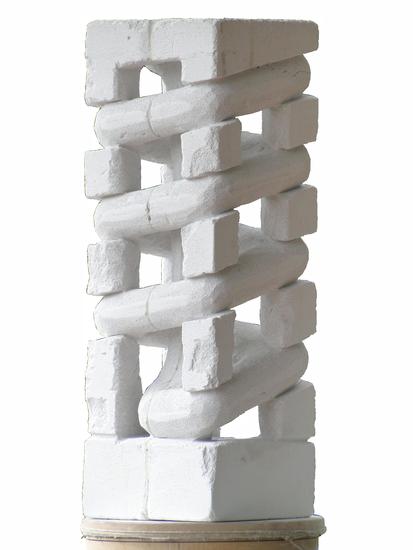 50 x 30 x 30 cm, © 2012, not for sale
Three-dimensional | Sculpture | Stone
This sculpture is a proposal for a monumental sculpture (2,5 x 1 x 1 mtr) that will be made during the international sculpture competition in India. " 2nd International Stone Sculpture Symposium 2013 in Daroda in India" A Closed loop spirals around the stone and returns trough the diagonal in the centre of the stone. Today 11-10-2012, I heard the great news that I am accepted in this stone sculpture competition. There are 4 sculptors from India and 14 sculptors from other countries.