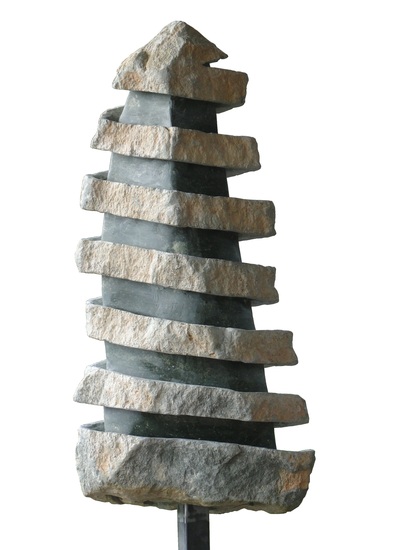 90 x 44 x 30 cm, © 2012, price on request
Three-dimensional | Sculpture | Stone
The core of the stone is "freed" with around a shell of stone. The illusion is made as if the stone wrap around lies , bfree around the core but also this time it is 1 stone. The color comes by polishing.