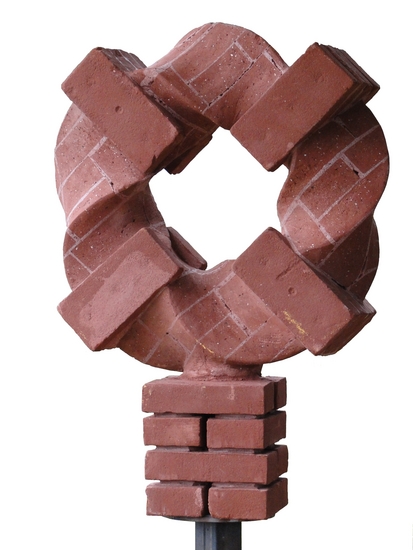 80 x 65 x 22 cm, © 2011, price on request
Three-dimensional | Sculpture | Stone

Visiting Bruno Ernst, the man who made Escher Famous he asked me if I ever did a twisting using a triangular tube. Never challenge me, I will be to exited to refuse. Take a high pile of carpet tiles with a perfect triangular form. Twist this pile over 600 degrees and then bend it in the form of a ring. This is the object that is embedded in this red brick sculpture. Following the surface on the outside you will notice that it goes around 3 times before returning to the same spot. Contrary to a Mobius band there is no side of the surface on this object.