540 Split Torus in Red Brick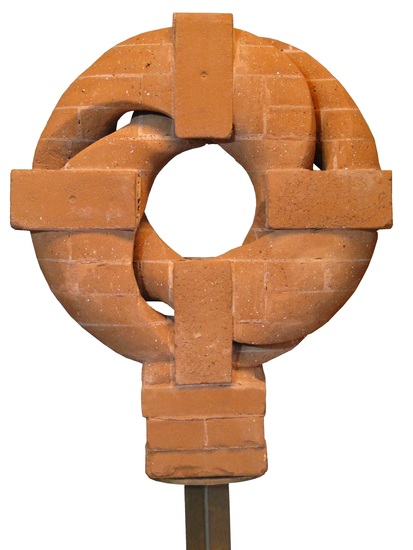 80 x 66 x 22 cm, © 2010, price on request
Three-dimensional | Sculpture | Stone
In the search for complex geometries secretly hidden in stone, Karel wanted to try red brick to work in. Brick opens new possibilities, Works can be made on a larger scale. This is the first in a series of mathematical Brick sculptures. A Splitting over 560 degrees. In this material first a wall in brick is made , the sculptures is carved in the brick wall.