540 Twisted Torus in Red Brick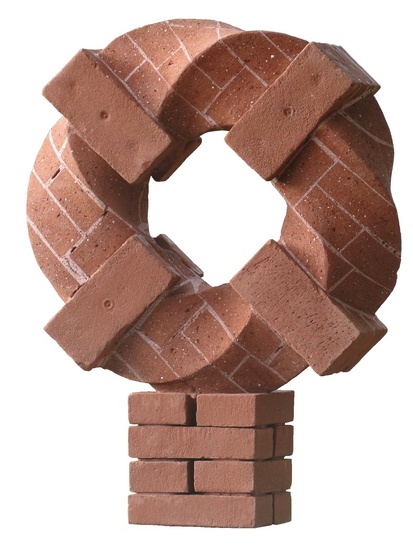 80 x 63 x 21 cm, © 2011, price on request
Three-dimensional | Sculpture | Stone
The problem with Brick Art is the dust. This is the second Brick sculpture in a series of probably 10 in total. This time the orientation of the ring is oblique compared to the 1th one which looked like a Celtic cross which was not the intention. There is a video as well to show the work in progress. To explain the form,.. Take a pile of carpet tiles, turn this pile over 540 degrees an form a closed ring with it as in the sculpture. That is this twisting.