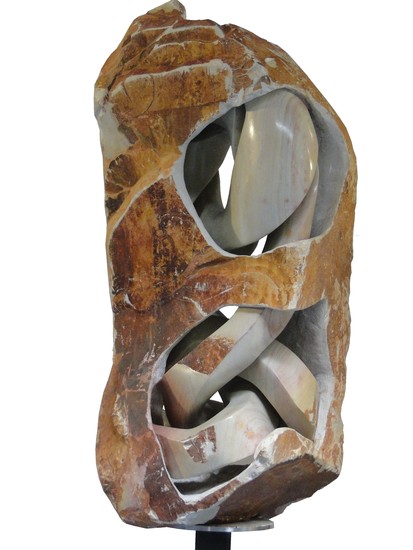 107 x 50 x 40 cm, © 2011, price on request
Three-dimensional | Sculpture | Stone

The search for complex geometries secretly hidden in stone, goes on, already 2 trefoils were connected, and also 2 Split Tori. Now the question came, "Is it possible to connect a Trefoil with a Split Torus. After the study in the Cube was finished it seemed to be possible, and here is the result in Kisii Stone from the Kisii Valley in Kenya. During the Chianciano Biennale this sculpture was awarded with the 3th international price for sculpting.