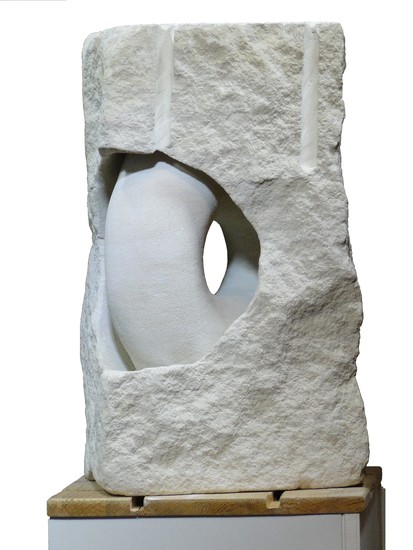 50 x 41 x 39 cm, © 2010, price on request
Three-dimensional | Sculpture | Stone
In the search for complex geometries secretly hidden in stone, Karel always starts with a Torus. Already this stage of the sculpture is interesting, therefore in this case the work stopped there. Many people asked him to do this several times, so for once he listened. If the Torus is not of a perfect shape, as in this sculpture of French sandstone, the next step in the process of twisting or splitting is not possible because an error on this level can never be corrected. It is a lot of work ever time going through this ring making process, but is a necessary part of the job.