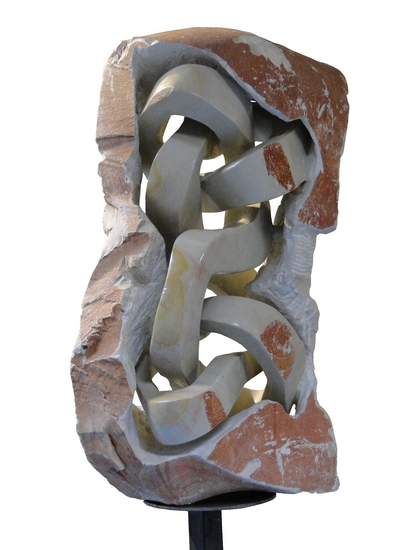 74 x 41 x 40 cm, © 2010, price on request
Three-dimensional | Sculpture | Stone
In his search for complex geometries secretly hidden in stone, Karel made already trefoils, split torus (also trefoil), so the question came ,. "would it be possible to connect a trefoil with another trefoil. In this case a trefoil is connected to its mirror image. With this Karel discovered that he had entered the magical world of mathematical knots and double knots. This one, a trefoil connected with his mirror image is a Square knot. It opens new possibilities.