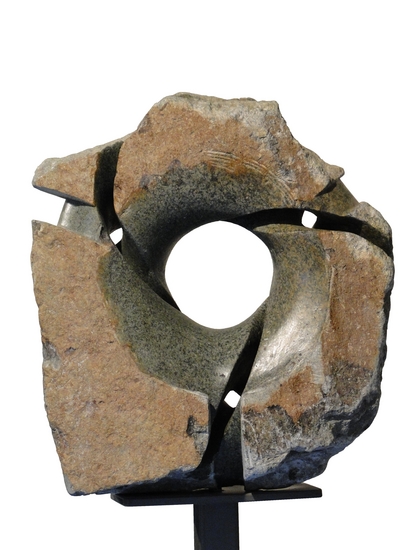 60 x 50 x 38 cm, © 2009, price on request
Three-dimensional | Sculpture | Stone

This 540 Split Torus (Trefoil) in stone is formed bij splitting the stone with a 540 Mobius space. This time I did not work only on the inside of the stone forming another Hidden object, but the splitting is also going though the rough outside of the stone. For me personally this is a new approach that feels as a Breakthrough" Although Karel normally starts with a Torus in this sculpture he only made the inner part of the torus and did the splitting through the stone itself. For many this is their favorite.